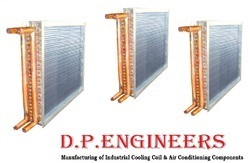 Product Description
We are offering Heat Transfer Coil.

All types of coils with 1/2 and 3/8, 5/8. For commercial and industrial applications.

these include water, steam, evaporator, condenser & custom coils.
our capacities extend past normal 60,000 sq. Ft. Of coils per month.
very few can compete with zeco in areas of quality, response time and value.